About Old Sleningford Farm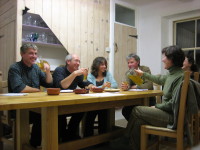 Old Sleningford Farm has a relaxed approach to life. Our alternative name is 'Old Slippage'. Here we are enjoying the fruits of our labour with our landlords, Tom and Jane Ramsden.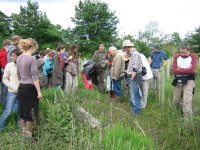 We aim to provide a venue in which learning can take place, both formal and informal.
Our objectives are to:
Create an inspiring venue that produces its own resources such as food and fuel;
Offer learning opportunities to others through voluntary work and free, low cost or paid for courses and events;
Develop skills in people which they can use to improve their lifestyle.
We welcome anyone, of all ages and abilities.